Benefits of Yoga as a Way of Life
Posted on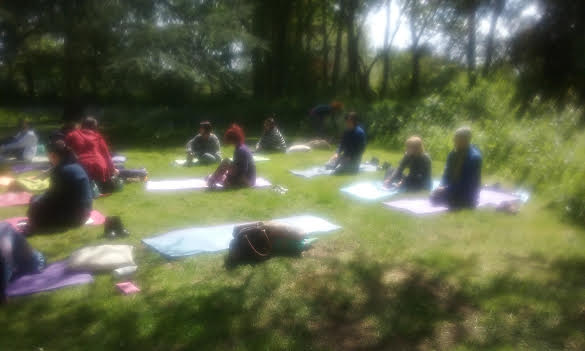 There are many reasons why people start practicisng yoga and they do it in differing ways. Some go to one or two classes per week with a little home pratice in between. Some practice alone at home on a daily basis. Nowdays, many practice on line via zoom or youtube.
Some practice at specific times in their lives for example when they are recovering from injury or surgry and need a nurturing nourishing physical regime to ease them back to health. Some to help them deal with stressful times or chronic anxiety.
I have been practicisng yoga for around 50 plus years now and like other people for varying reasons. Originally, I practiced to help me deal with the stress of exams when in my late teens and at uni. Later to help keep flexible when involved in athletics. Later returning to it for general anxiety and stress.
These days I am a senior and yes like many other seniors I have aches and pains from wear and tear on the body. Practising yoga for so long has made me think of other healthful habits like eating more nutritious and healthy and lighter foods and drinks. Getting the right rest. Choosing complementary exercise to help my yoga such as brisk walking. Practicisng meditation to help me get on a better footing with my mind, mental health and inner realities.
I have been very lucky to have moved into teaching yoga 20-25 years ago as this has kept me on track with my own practice. I originally started teaching a couple classes per week just to make me keep up with my own practice and it snowballed into many other things.
Yoga has become a way of life for me and what I will say about that is that whatever comes along my yoga has helped me to deal with it. Whether that be moments of trauma and anxiety or physical injury.
I have slowed down considerabley in recent years and have aches and pains but my yoga has kept me mobile and helps me manage my physical challenges. Even if meditation is not part of a yoga practice, regular deep posturing accompanied by slow focused breathing on a daily basis even if only for 20-30 minutes can over time calm the mind and body and make us less reactionary to daily mental and emotional challenges. You don't even have to be a disciplined daily practitioner doing 1-2 hours a day 7 days a week. 20-30 minutes a day and one class a week with a couple of days off is of great value. You will notice the difference after a while but don't keep assessing your progress just be a regular yogi and all will be well. After a few years one day you will stop in your tracks and say to yourself, hey:"You know what, I feel so much more flexible and toned and my mind is much calmer these days, I wonder what that's all about!"