Thursday Chill Out
Posted on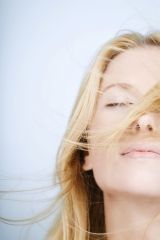 As a yoga teacher at the Mind and Body Studio in Bury I teach every day and hardly ever get the chance to attend another class just for me so to speak.
You might well ask, "Why should a yoga teacher need to attend a class? Surely, if they are a yoga teacher they must be so laid back that they are nearly falling over and don't they meditate more than anyone else anyway!" Well, there may be truth in some of this but teaching yoga is not like doing your own practice where you have the opportunity to absolutely focus on absorbing yourself into every pose and allowing the body to melt down into the serenity of complete stillness!! Meditation can also be hard work or a least feel effortful.
What's good about being on the receiving end of a class teacher is that they navigate you through a journey and you simply have to let that happen and enjoy the ride.
This is what happened to me last week but it wasn't a yoga class this time although this can happen in a yoga class.
I attended one of Andrea's one hour Chill Out sessions on Thursday evening at 6.30pm and she did just what I said above. Her voice navigated me into melting down into serenity of complete stillness, complete calmness. It was just what I neeeded at the end of a full and fractous week. Even though I have practiced yoga for over thirty years I am still human and some weeks when I have perhaps neglected my personal practice I do feel like my nerves have been stretched out like a piano wire!
Andrea's session dissolved all that and I had a great feeling that lasted over the weekend.The amazing thing is that I didn't really remember much of what she was talking about in the session although I am sure it would have been meaningful. For all I know though she could have been talking gobbledygook for most of the time. All I know is that I felt amazing after that hour.
The Chill Out session is a great way to wind down your week, why not give it a try and if you book on to the 7.30 Yoga class that follows you get the Chill Out session free!
Never Give Up and Always Let Go!
Barry (HathaYogaMan)