Hummus - make it
Posted on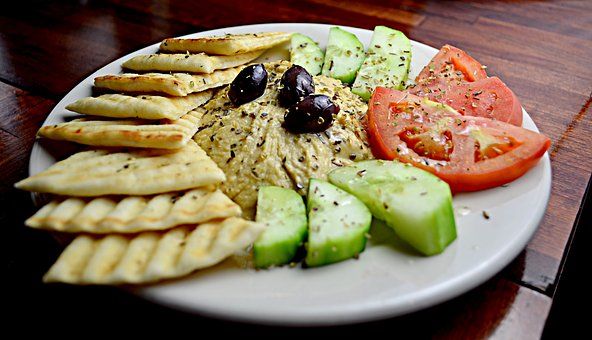 Home made Hummus has no comparison with the commercial stuff. it's like trying to compare real coffee with the powdered instant sort.
And it is so easy to make that I don't know why they ever sell any in the supermarkets
Here's how.
The short cut version:
Take a tin of chick peas and drain the liquid but retain
Put chick peas in a mixing bowl. add one table spoon of tahini, a good squeeze of lemon and some zest. a clove of garlic a little olive oil
Blend everything together, if it is dry then add some of the drained liquid or more oil . Season There you have it done.
To make it even more special add to the ingredients a small handful of fresh herbs.
More ideas:
If you want to be extra authentic you can use dried chick peas, soak overnight and boil then simmer until tender DON'T THROW THE WATER AWAY*
If you want to make your own tahini it is just sesame seeds roasted and ground with pestal and motar into olive oil with a little seasoning
You can add chilli instead of herbs
Balsamic vinegar instead of some of the liquid and a thousand other things - just experiment and use your imagination.
* Excellent for soups and stock: The flavour of commercial stock tends to influence the flavour of the dish you are making whereas the pure water from veg or chick peas just provides a backdrop for your dish =- this is especially relevant with soups.