Do Virus's Get on Your Nerves!
Posted on
Do Virus's Get on Your Nerves!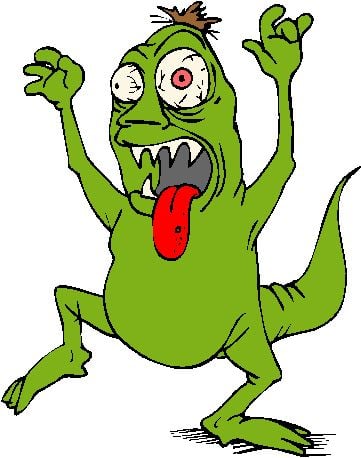 Many people are suffering with the effects of virus again this winter whether it be the identifiable flu virus or any number of other nasty little virus that get into our system at some time and prove difficult to shake off. Sometimes a virus can recur again and again even as frequently as once every month or so and it is often difficult to know why we are feeling down, fatigued, lacking in vitality and suffering a number of bolt-on symptoms like gastrointestinal upset, headaches and unexplained body pain. A friend of mine was once bitten by a mosquito in Portugal whilst on holiday and her GP told her she had a virus probably passed on by the insect that adversely affected her for 2-3 years. Years later she still believed that the same virus can return when she is stressed or run down.
The bad news is that antibiotics don't help but the good news is that we can create a better environment in our bodies to deter these little critters and at least keep them at bay for longer. One of the problems with the virus as with some microbes is that they can hide in the nerve endings when they are under attack from our own immune combat antiboties. These little friendly soldiers in our blood stream do a good job but at times when we are particularly tired or under stress we make less and the virus pops out again reaking havoc with our well being. Also when under additional stress our inflammatory levels can increase adding to our discomfort.When we are under stress and fatigued the virus creeps out of the nerve ending and starts their little negative romp again in your body. It's strange also how the virus seesm to attack weak areas in your body...so if you have a perennial problem with a tooth you can experience tooth ache...or if you suspect you have "arthritis" in you neck, your knee, you back etc then you may experiece pain in those places.
It is also worth noting that recent research has discovered that the virus can be responsible for an increase in bodily inflammation and we now know that inflammation is the sub clinical cause for a number of degenerative illness that can catch up with us in later life such as cancer, cardio vascular disease and others.
So start creating an environment in your body that will deter the virus. Try and keep to a diet with plenty of fresh produce such as fruits and vegetables. Have these raw whenever you can for better effect. We know that other nurtrients can ward off the virus such as garlic (if you don't like the taste or smell try an odourless tab) and make sure you have enough vitamin C and B in your diet.
It can also be useful to move towards an anit inflammatory diet even if only for one week per month by ensuring you have plenty of whole grain as well as the raw foods and fresh produce...in addition take one of the useful anti-inflammatoy supplements such as tumeric or one that is more effective for YOU.
In tandem with this be sure to have plenty of anioxidants in your diet to combat the effects of any inflammation that gets through that can damage your cells. There are antioxidants in good fresh produce and raw foods but you can also top up with other nutrients...the thing is your need to have a number in the diet as individual antioxidants target different parts of the body...one useful mineral antioxidant is zinc, a good all rounder and also good for the immune system... there are others too....if you think you might be zinc deficient and there is a lot less zinc in foods now due to soil deficiencies then you can have a FREE zince test at the Mind and Body Centre by arrangement...it takes less than 5 minutes and is non-invasive requiring only a spoonful of water containing zinc tester which is swirled around the moth for ten seconds and either swallowed or spit out. This will give you an indication of your zinc levels.
Barry Todd