The Roots for Compassion
Posted on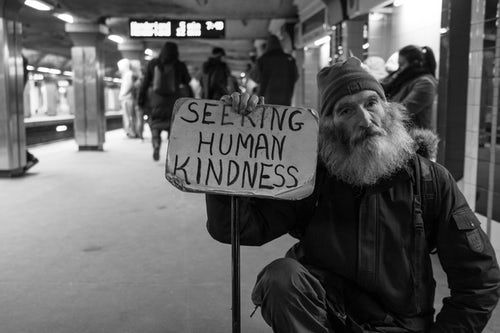 Compassion, tolerance, equality, fair play. All topics of the moment and called out for by the many.
But I believe that as with many if not all things missing in our lives, compassion and tolerance begin at home, with your roots.
Right now I'm not getting all political because that's just too much of a topic to deal with. I'm talking about something much more basic.. The compassion for fellow human beings, the tolerance of other peoples opinions, no matter how they differ from yours. Often the people with the big ideas that are so protective of them are the very ones that need to develop more of the tolerance and compassion that they preach The ones who cry out for tolerance from others are the ones who don't give it out themselves.
Just imagine what it would be like if all drivers were tolerant and had compassion for their fellow road users! Much less accidents, much less aggression. Yet what do we have nowadays more then ever, ducking and diving, crossing lanes pushing in, tail gating, speeding and the rest. Everyone of those drivers just has no tolerance for the other drivers on the road, no compassion for anyone except their wants and their desires.
But let's see how this could have become so prevelant . If someone was pretty much ignored as a child but 'bought' with ever more expensive presents and treats then they would learn only to care that they were satisfied and not really care about anyone else. The attidtude of getting to the front of the traffic queue becomes more understandable. And on a bigger scale the attitude of not having room for others opinions and ridiculing them would also be to expect everyone to think like you, for to be different would probably be a little scary for them, as they were programmed into being safe and valued as long as they got what they wanted.
Therefore if we're expecting compassion and tolerance then we really have to start changing the fundamentals of our lives. Allowing for people to feel valuable for who they are. Hoping that the people who cannot understand compassion and tolerance might find a way through their blockages. Starting small and starting in the home.
And maybe, just maybe there would be less people like the chappie in the picture in need of self worth and a bit of compassion and tolerance.
The most important thing that anyone can learn in life is to value themselves and as an adult and parent to create self worth in the people you care for. Unfortunately it is a lucky dip and there are more booby prizes than star prizes. And the booby prize winners create unrest and havoc or disappear into the nether regions.
We need some fundamental changes in our society, not to change what we are experiencing now but to change the future quality of life. And this is just in our small section of the world, our society.
Let's change from the roots up. NOW
Would appreciate any comments you might have