Field mushroom Pate
Posted on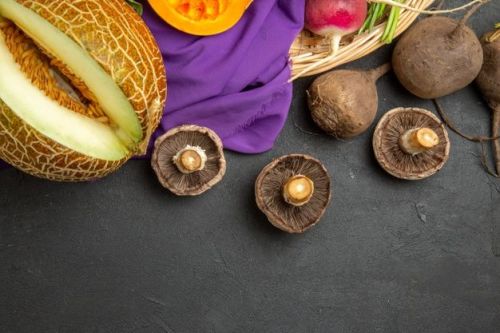 You may well know that we go aforaging for the natural goodness of the earth as often as we can. But.. we would never forage for mushrooms. They are really hard to identify and can be very toxic is you choose wrongly.
So we forage through the grocers, market stalls and supermarkets for our mushrooms.
Believe it or not there are several kinds of mushrooms, each with their own qualities. I don't mean the oyster, porcilini etc I am talking about everyday mushrooms. Some are tiny button mushrooms, closed cap mushrooms, breakfast mushrooms know as portabella, chestnut mushrooms and the rest. I am very happy if we spot some field mushrooms for sale. They are the ones that look a bit neglected and raggy with a longer stalk and a flat cap that doesn't curl under like the usual shop mushrooms.
These are full in flavour and it is very easy to make a pate with them without much effort at all.
Here's how:
I don't do quantities so prepare to have fun experimenting to find your ideal field mushroom pate.
First add some coconut oil (or whatever you choose) to a pan and add onions softening them gently, add garlic (always with mushrooms) I keep it small but if you like garlic pile it in. Next look around for any fresh herbs you might have or dried ones if you have to. I add a little grated fresh ginger or powdered just a dash, the idea is not to taste it but to allow it to influence the background taste and a little chilli powder ditto.
Now chop your mushrooms, stalks and all - if you can't find field then breakfast ones as the second best. Fry until the mushrooms are soft. Depending on the mushroom there will be liquid building up. Some mushroom are soaked in water to absorb and weigh heavier.
When you are happy with having a little liquid to allow you to pulverise then do so and voila you have a field mushroom pate. Vegetable pate home made is not as firm as that you buy and is more like a spread but if it is too spready for you, you can add a few yeast flakes or grind up some walknuts into a powder and add them.
I sometimes just break up some walnuts and add them not too soak up the liquid but because walnut seems to go very well with mushroom.
Have fun and enjoy.