Yoga Can be Embarrassingly Basic!!
Posted on
Yoga Can be Embarrassingly Basic!!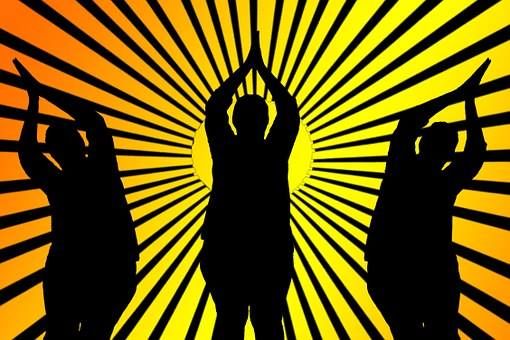 I have many people telling me they have attended yoga classes mainly at sports and leisure centres and have found that their billed beginners classes are definitely NOT for beginners. Many complain often with humour that they were run ragged a bit by the flow they were asked to participate in.
This might happen for a number reasons.
1. the teacher might be expecting some of the attendees to be gym or fitness aficionados so they put on a moderately challenging flow.
2. Some teachers feel too embarrassed to effect a flow that is too basic or that might look like a gentle exercise workout.
3. Some teachers might have been trained or evolved with a strong approach to yoga and find it hard or refuse to moderate - this last approach is not necessarily inconsiderate as yoga teachers are often rightly advised to stick to their personal philosophy about their approach to practice. This would also apply the other way in that a gym yoga class with some students demanding hard core yoga could be well confronted with a teacher that refuses to put everyone through a wringing machine.
Having said this we are also taught to teach who ever is in front of us and to quickly assess if there is anyone who might have less than peak range of movement. Teachers can often sense this simply by seeing how a student walks across the floor to their mat. This enables teachers to make allowances for those students by offering variations or moderations in poses.
4. It may be that a teacher has been trained in a specific yoga tradition that doesn't lean too close to calm abiding or meditation
5. It could be that the manager of the establishment asks that the yoga classes keep to the regime of fitness.
6. It could mean that the teacher is not too bothered and has the attitude that this is how I do it so take it or leave it.
Hopefully there are not too many of the last category although I am sorry to say I have known some.
When first starting out if someone said why not and teach a senior or remedial group or an absolute beginners class some would baulk at the idea or some might think they are only experienced enough to teach beginners. Further investigation would reveal otherwise. These last few categories and even Chair Yoga can be surprisingly challenging and also interesting as teachers attempt to bring the magic of yoga to the novice.
Annually I run a five week absolute beginners class of one hour per week to ease new students into the practice of yoga. There is a lot of early foundational light yoga work to waken the body to the idea of asana and then some light strengthening and stretching posturing . Don't be pout off if you think you are not flexible enough to do yoga because that could be your prime reason for taking it up. We must not forget however the main objective of yoga and that is to calm or abate the distracting and unnecessary activities of the mind. The posturing with considered breathing begins this process by toning and calming our human physical structure.
Don't be put off but rather be inspired by the great sage Patanjali who laid down much of the thinking behind most modern yoga practice if you discover that he found out more about his inner self by spending long periods of time in stillness! How much of this do we get in modern asana classes!
(If you come on my AB classes and find anything too challenging tell me right away.)
Barry Todd