Sound Bath/Lunch/Kirtan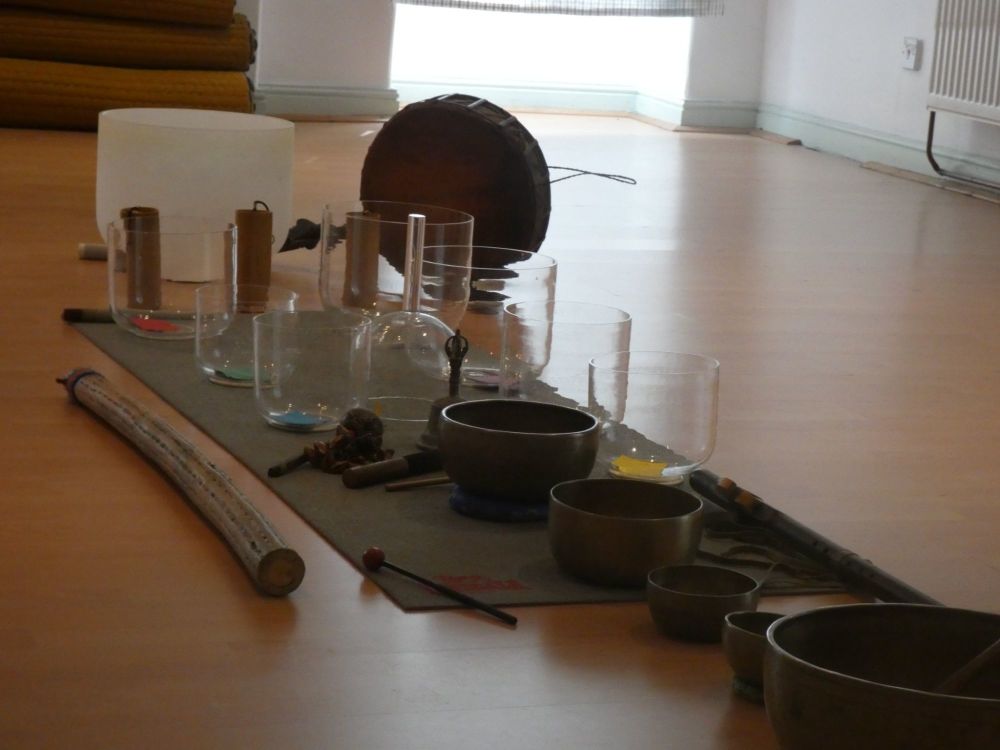 Come on a journey of sound with us. Relaxing in the ambient atmosphere and experiencing so many different and intriguing sounds from rattles to tuning forks to drums and chants.
Come and soak in the unadulterated sounds of gongs and the harmonious singing bowls.
As the sounds vibrate around the room you can experience the gentle energy cleansing of your body and your mind.
Truly an experience not to be missed and leaving you feeling very refreshed afterwards for a few days if not longer.
Followed by buffet style veggie lunch in Zen.
And a special addition for this time we habe an afternoon Kirton, singing of spirtual songs and mantras.
Book on line under workshops. Cost £20