Yoga & Spiritual Adventure Weekend in Wales 2, or 3 nights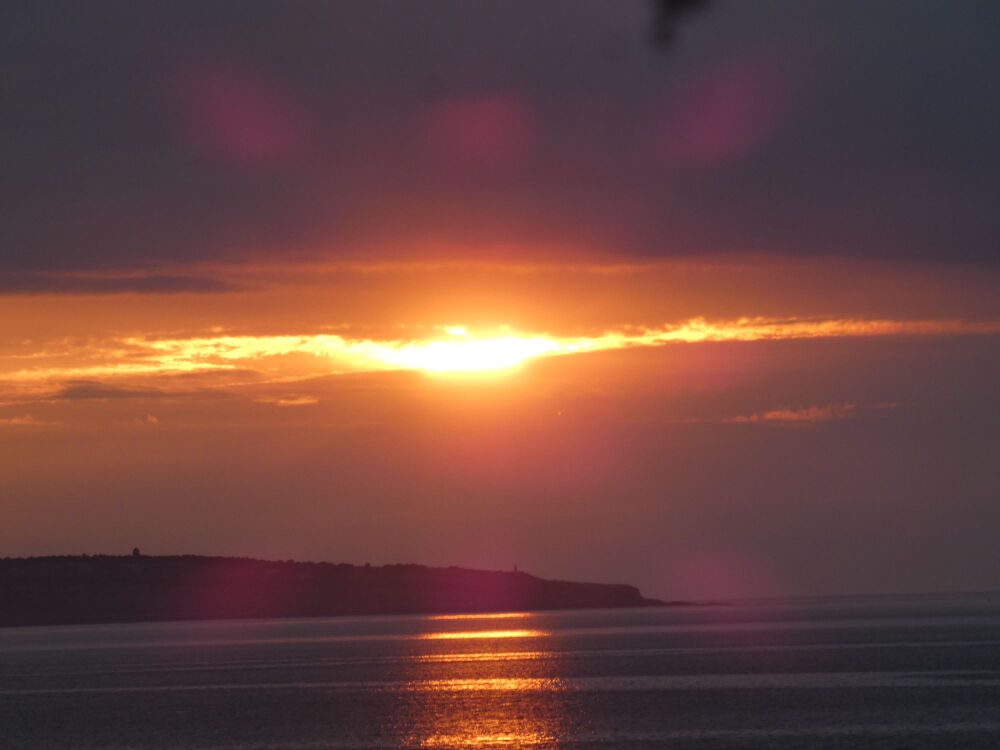 Sunset on the beach 15 min stroll from the centre.
Come for two 2 nights Fri - Sunday 1pm 28th - 30th June 2024
3 nights Thurs - Sunday 1pm 27th - 30th
2 nights £355 3 nights £445.
OUR GUEST PERFORMER THIS YEAR to be announced
I've been before - just take me to register
Tucked into the foothills of snowdonia, overlooking the beach you can discover amazing peace, quiet and enchantment.
The overwhelmingly impressive thing about this venue is the absolute silence, broken only by the hourly chiming of a clock, the breeze rustling through the trees or the lapping of the sea .
Mainly single room accommodation the old house is quaint and cosy, the extensive grounds are a rustic thrill with a suprise around every corner.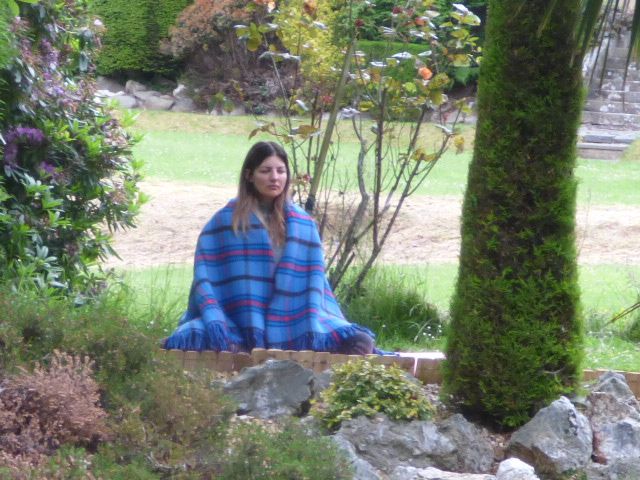 Early morning meditation around the fountain (everything is optional)
Going for a walk in the grounds means meandering up hills and down again and probably losing your way along the way. Memories of yesteryear around every corner retained.
Climb up to the top of the hill for wonderful views of the beach and the amazing Welsh coastline. Walk down to the quiet and expansive beach and experience the purifying health benefits of the ozone as we practice yoga on the beach.
The grounds are packed with inviting corners to quietly meditate including two labyrinths and a fountain. Our early morning meditations round the fountain have become a must do for some whilst others prefer a lie in before breakfast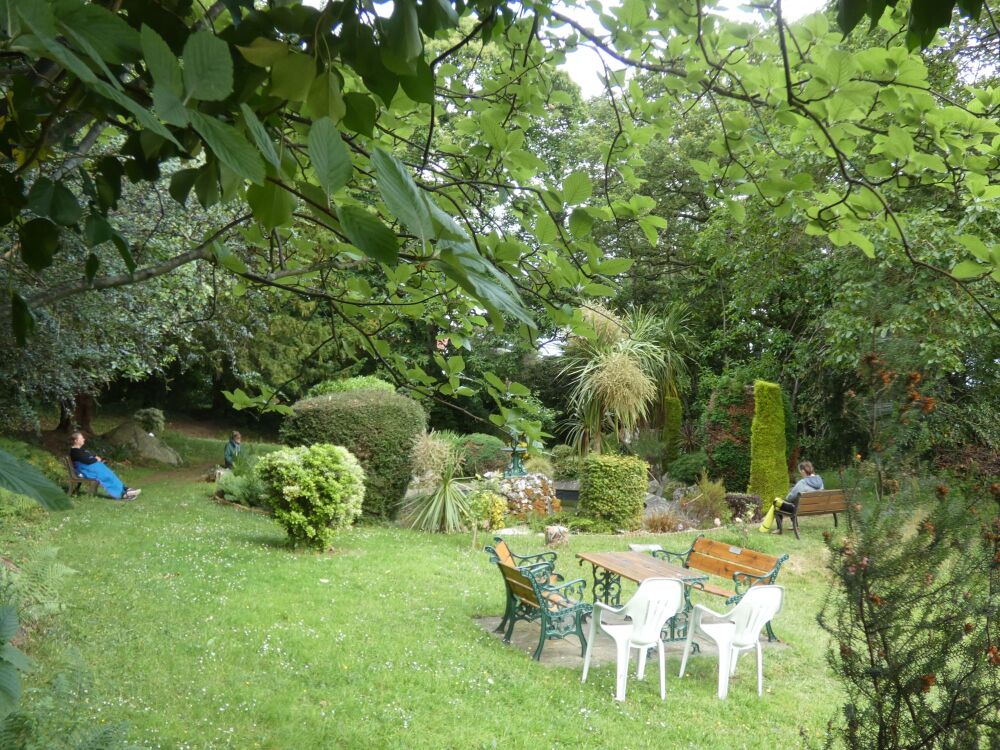 What better place to practice yoga than in the peaceful stone walled chapel if weather prevents the beach or the lawns (though it can be quite pleasant in light rain).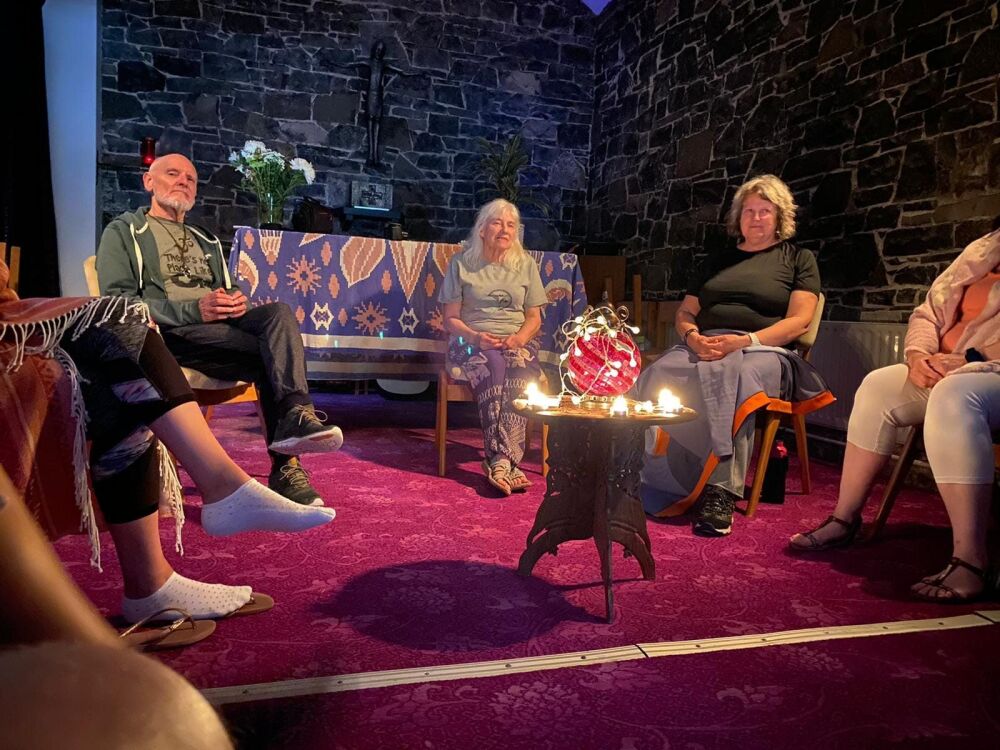 Amazingly these tranquil weekends away with nothing to do except relax and indulge can really revitalise and refresh your raison d'etre, feeling more like a week away than a weekend.

Home cooked vegetarian food is served throughout the weekend*.

The privacy of single accommodation is available to all with a small number of twin or double rooms for friends/couples to share.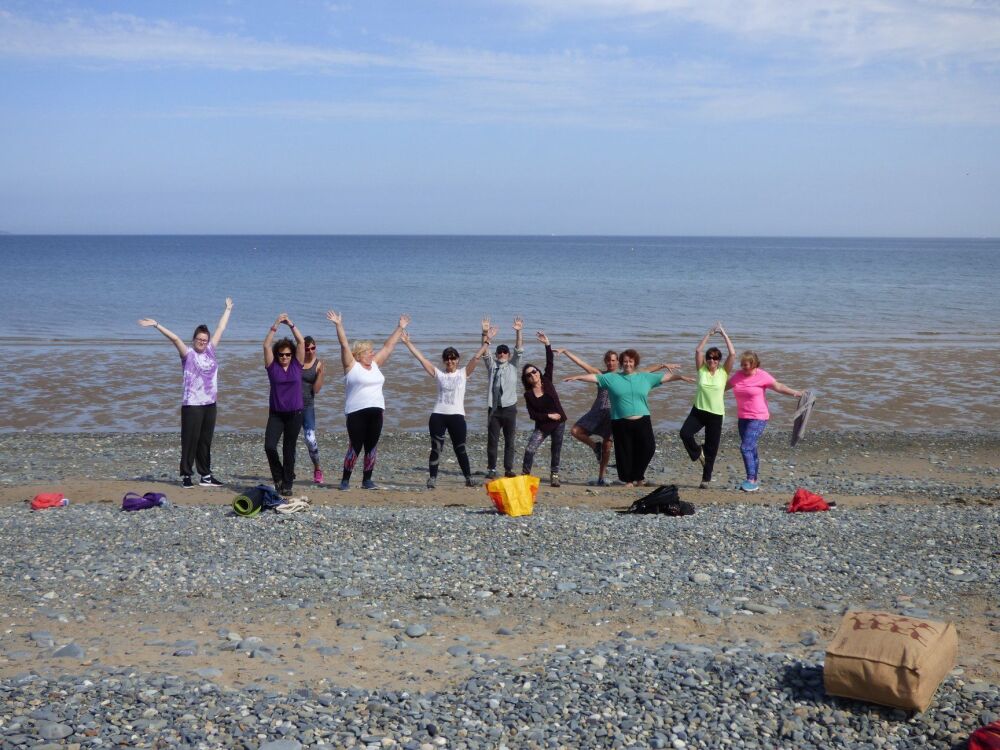 Singing and mantra is just part of the weekend
Accommodation is homely. There is a sink in the rooms while showers/baths and tea making facilities are dotted along the corridors.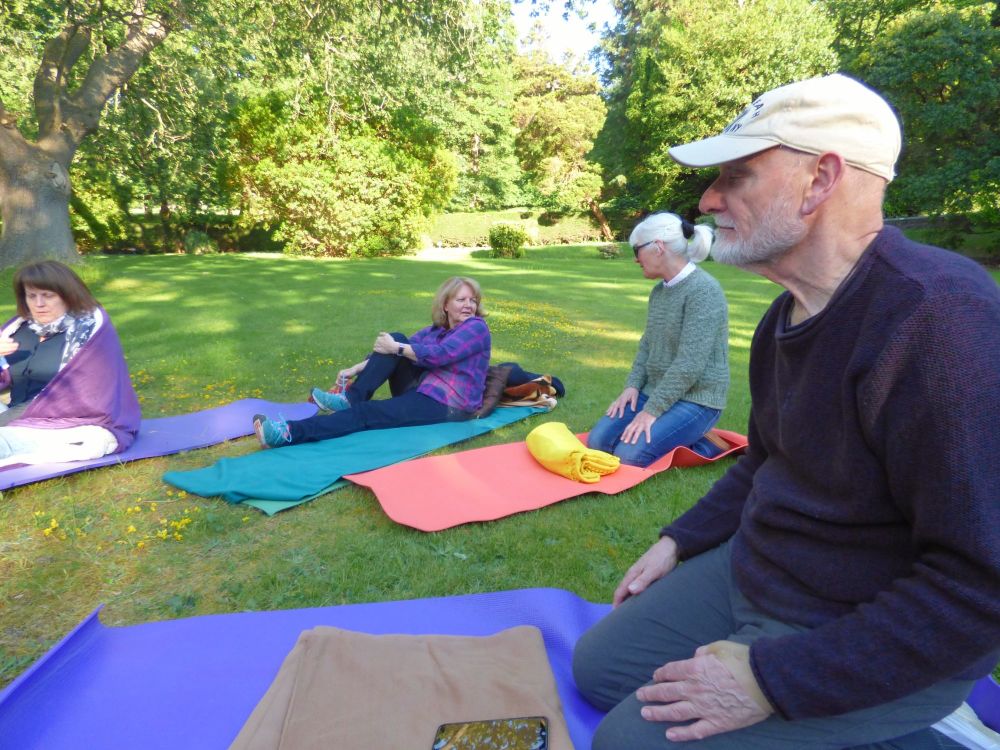 There is something very special about yoga outdoors and we take advantage of the lawns and beach whenever possible
Food is vegetarian. Please let us know if you have any special needs such as gluten or lactose intolerance or veganism and it will be accommodated.
*A typical menu for the day is:
Breakfast: Fruit juice, cereal, fresh fruit and toast with freshly prepared coffee, tea or a selection herbals, or collect your own fresh herbs from the grounds or herb laybrinth.
Mid morning break with drinks as above and biscuits
Lunch: Soup and a salad platter
Afternoon break: drinks and cake
Evening meal: main meal and pudding often a nice salad.
In the interests of a smooth weekend please notify us on the registration form if you have any requirements so that we can notify in advance about them. Please go through us and not direct with any requests.
PLEASE NOTE: THIS IS A DRY RETREAT in order to get the full benefit of all that is on offer we ask people not to use alcohol or other mood altering substances.
The value of this weekend is worth much more than the surpringly low tariff of £355 (from).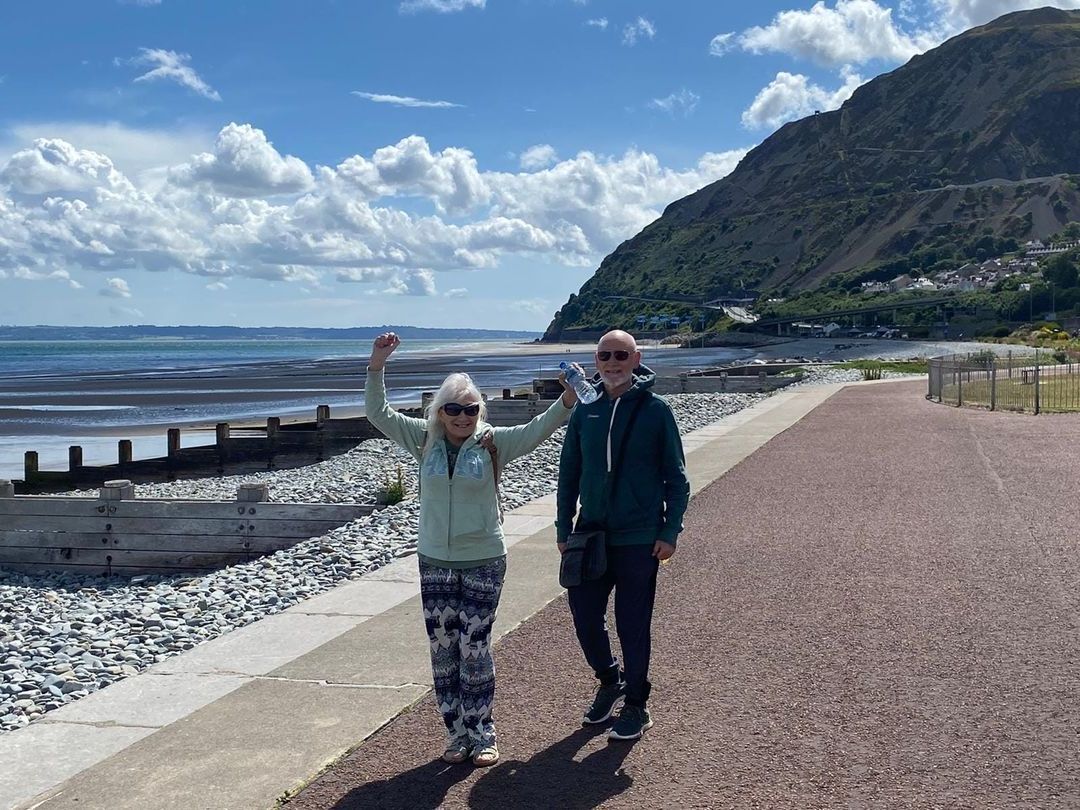 What you can expect on our Adventures:
Make lots of new friends - we don't do cliques

Daily yoga class (at least one per day)

Meditation - early morning, late evening and some inbetween

Walks to the village and beach

Everything outdoors as much as possible.

Time to yourself to do your own thing - we won/t pressurise you to join in

Evening entertainment

Guided visualisation and Deep relaxation

Labyrinth walking - two available

Meditation and chanting evening

Flexibility for request activities - one to one therapy sessions etc.

Guest workshop or class leaders (sometimes)

Probably the opportunity for a massage (extra)
We have people who have been coming to yoga classes for years but on retreat we find a different more relaxed side to them and it really is very fulfilling to experience this.
Please register on the form ensuring that you include your contact details mobile, address and email so that we can contact you at all times.
If you want to reserve your place now you can do so with a £100 depost. Please register here
Please pay by bank transfer to:
Mind and Body sort code 09 01 28 a/c 03858382 using your name and 'retreat' as reference
or send a cheque to Mind and Body, 50/52 Bolton Street, Bury BL9 0LL stating clearly your name (if it isn't your bank account name) and retreat as the reference. (made out to Mind and Body)
You could also pay by cash, please ensure you get a receipt.
T & C
To reserve we need £100 which is non reundable Completed Registration form is required to establish your booking. Please ensure that you fill in the registration form fully. 50% of balance to be received by 1st May 2024 The balance to be recieved by 1st June.
Cancellation: by us at any time will entitle you a complete refund of any payments you have made.
By you:
Most people make interim payments. The final payment must be made by last day in May Cancellations will incur an admin fee of £30: full refund less admin fee and deposit will be issued for notifications by the end of February in writing (email or text) 50% refund (or more if we can sell on your space at full price) less admin fee for notification by end of April.
*deposit will be paid to the venue upon receipt.