Halloween Mayhem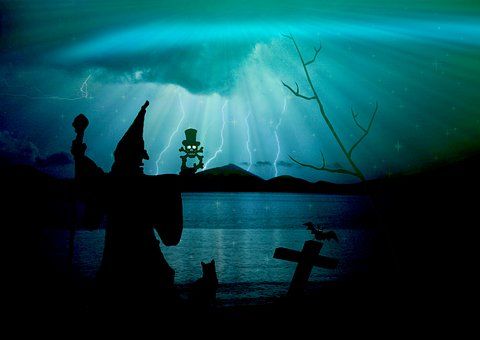 Halloween is fun. Our popular Halloween event is well on with the planning. We have guests doing spooky things (but to tell would spoil the surprise) think along the lines of magic and mind games, hauntingly interesting stories, live themed music, themed food like graveyard grave soup or fried witches fingers (authenticated vegan witches) etc,
Entry only when you dressed suitably scarily. in true Halloween splendour £20 (discount for members. Those who dare to dress normally will be held to ransom and pay a forfeit before being admitted.
Your evening coul include the following:
The infamous Jack the Ripper will be exposed and examined by Anthony Quenren who is a magician and a regular entertainer in Zen (at least was before lockdown). You will meet your intuition and be amazed at just how much you can predict
Giving a nod to the ancient beliefs we will honor tradition with a short ritualistic venture into the forgotten meaning of All Hallows Eve.
Get into your teams with your thinking caps on for the great Halloween Quiz with some delightful prizes and runners up gifts.
Songs, laughter, effects and more....
Themed food and drinks will be available on the night
https://www.facebook.com/photo.php?fbid=2343877932374405&set=a.783177315111149&type=3&theater