Yoga Teacher Training Course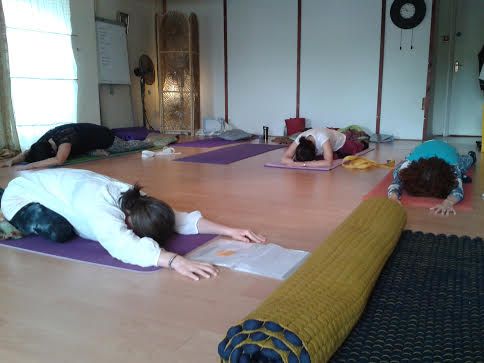 Our training school has met the stringent requirements set by the Independent Yoga Network demonstrating that our courses are of the highest standard and that our graduates may use the title 'Registered Yoga Teacher' RYT as a sign of quality training.
The aim of the Course is to provide a learning experience that will enable you, as far as possible, to cultivate and use your own style and individuality to teach yoga effectively while in the essential confines of Safety and Care, Specific Practical Skills for teaching Hatha Yoga, Sound and Deepening Knowledge of Yoga Traditions and continuous Personal Practice.
A key feature of this course is that you can experience teaching yoga in month 3! First to your trainee peer group and then during the second half of the course observed practice with members of the public.
During this course trainees will be encouraged to adopt a continuous process of self enquiry and awareness using Hatha and Yin Yoga techniques safely, cultivating sound knowledge from a foundation of their own personal practice and experience.
The course is aimed at those who truly aspire to this approach.

The course is 200 hours over 12 months Every Sunday afternoon on line - Times may changes according to changes in ur current situation.
Payment is by bank transfer or cheque - deposit and monthly standing order also available.