Good Vibrations Sunday
Relax, it's Sunday! Recline and bathe in the vibrational energies of Will Lee's workshop with gongs and crystal singing bowls, rattles and much more, promising to send healing energies to both your mind and your body.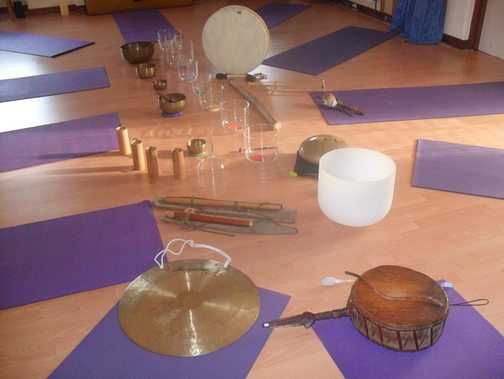 Make Sunday yours by enjoying a healthy two course lunch to feed the body and the soul. Our fabulous food is aimed at supporting a healthy body and mind whilst tantalising your taste buds with a great range of flavours.
I am sure Barry will be persuaded to add to the flavour of the day with some live acoustics to gently lull you as the effect from the sound bath assimilates.
Join us for one serious vibrational workout for which you do nothing at all.
Cost £20. To reserve a space please contact us and we will gvie you bank details or call in to Zen. Open every day 9 - 4.30 ish 7th - 10th June and then normal opening see here
We will be practising Social Distancing and masks will be required indoors. You will also need to bring your own blankets and cushions etc.
#soundbath #gongbath #vibrationalenergy #twocourselundh #livesinging #goodvibrations