Andrea Lowe
Click here to join our mailing list

Hypnosis...
...is simply a state of deep relaxtion
.


You do not lose control or consiousness
.
There is wide awake and there is deep sleep and between the two there is a continuum. Hypnosis is somewhere along this transition. There is no other place to go.
Self-hypnosis is experienced regularly at least once in the morning as you begin to become fully awake and once in the evening just before you fall asleep.
It's that simple and it's not magic.
Most people report feeling fabulous when they open their eyes, even without any suggestion or therapy included. It is said that 20 minutes of this type of deep relaxation is as beneficial as a two hour sleep. That's why power napping was popular for a while.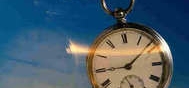 Despite the paraphenalia illustrated on this page, I do not use spirals or fobwatches or any other 'equipment' to induce hypnosis. Instead you experience a very pleasant and relaxing verbal induction (a bit like a bed-time story when you were young)
.
In this relaxed state your intellectual logical mind is also relaxing a little and the imaginative side of your mind is more accessible.
This is the part of the mind that we need to access to introduce new concepts and ideas - new suggestions. It works very effectively. Have you ever got an idea into your mind and then experienced that need to fulfill the idea. It can work in a negative way as well as a positive one. Just ask someone who is over-weight or a smoker. Once the idea is in your head it is hard to shake it off.
This is great for me because I can design the right ideas to help you to achieve what you need or want easily and simply. Sounds simple ... and it is.

Email Andrea on

[email protected]

visit andrea's website www.andrealowehypnotherapy.co.uk
return to therapies page
A to Z of natural solutions
Success Life Coaching
Colour therapy
join our mailing list fill in form here

---

I thought I would tell you a little something about myself and my approach to my therapy practise.
I am committed to using my best efforts to understand what you need from me that will enable you to feel better about yourself and allow you to enjoy your life to the full. Then I am committed to working with you to help you set yourself free from the unwanted restrictions that are sabotaging your happiness.
Any hypnotherapy or coaching practise is only as good as the therapist carrying it out . There really is no standard method, so you should feel comfortable with whoever you choose for your therapist. It is important that you they have shown you that they understand where you are coming from so that you can form a relationship of trust with them. And whatever anyone says, it is, or should be a very personalised service, individualised to suit your needs. With that in mind I positively encourage you to come along and meet me before making a decision about the therapy.
If you're searching for the cheapest therapist around, then I can help you out by telling you that is not me.
However, if you are looking for the best therapy you can get, then it is worth having a chat on the telphone and/or making an appointment for your free no-obligation introductory session. I can promise you that no matter what the problem, your needs will be addressed individually and I certainly never work from 'off the peg' scripts. Read on to find out more about some of the things I offer and at the bottom of the page you will be able to find out about my experience and some of the initiatives i have been involved in.
---
return to therapies page
A to Z of natural solutions
Success Life Coaching
Colour therapy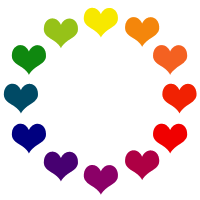 Colour Therapy is a is based on the fact that light is created by varying wavelengths of energy. Each colour has its own particular wavelength and energy.
Research proves that we all make a quick and subconcious judgment about a person, an environent or a purchase a within a few seconds and that up to 90% of the assessment is based on colour! Colour psychology is the study of the effect that colours have on human behaviour particularly the subconscious feelings that each colour stimulates. Colour preference is subjective and revealing and colour psychology shows how each colour creates a collective emotional, mental and physical response in people as a whole. Your favourite colour and the colour you least like all give a great insight into your strengths and your areas of vulnerability.
The energy relating to each of the seven spectrum colours of red, orange, yellow, green, blue, indigo and violet, resonates with the energy of each of the seven main chakras/energy centres of the body. Good health and wellbeing is achieved by a balance of all these energies. Balance of the energy in each of the body's chakras is very important for health and wellbeing. Colour therapy can help to re-balance and/or stimulate these energies by applying the appropriate colour to the body and therefore re-balance our chakras and in various other ways.
---
Book an online colour reading
here
---
#Success Coaching

Your success is about acheiving what you want for your life.
That may be confidence, financial success, personal and relationship success, communication supremacy, satisfaction with your life, acheiving your goals or simply feeling motivated.

Whatever you want to acheive it helps to have support and a sounding board to formulate and define your options and your goal acheivement plans.

This can be particularly helpful for those who have a busy career and feel that the time to plan for their goals gets swallowed up by the demands of the day, leaving frustration and under acheivment in the place of the desired exhileration of success.

Coaching can be carried out personally at a consultation or over the telphone and in some cases by email.

---
To book telephone 0161 764 1440; email an[email protected] with 'success coaching' as the topic.

---
Andrea Lowe
Andrea is co-owner of the centre and is available for appointments every weekday and most evenings. Andrea specialises in hypnotherapy for anxiety and emotional problems. She lectures in the Smokebuster method of Smoking Cessation Hypnotherapy.
She also has a special interest in NLP for phobias, motivation/success and offers executive coaching.
In addition to her hypnotherapy practise Andrea has a client base of executives who value a regular coaching session to clear their mind and formulate their strategies.
And don't be surprised if you bump into a familiar face if you are visiting as it's not that unusual to see the odd TV personality suffering with a bout of stage fright or dips in confidence and a Strictly Come Dancing performance was enhanced not long ago after a session of therapy.. She is also on call at the MEN arena (although thank fully that doesn't happen too often).
Andrea has worked in several centres in the North West and the Midlands including Bolton, Rawtenstall, Leemington Spa and Sandbach.
When GP's were fund holding she worked from a Stacksteads GP centre one day per week and also took part in an initiative by Dr. Taylor in Heywood working in his surgery. She was one of the steering group on a 3 year lottery funded pilot study that introduced complementary medicine into the GP's surgery at Huntley Mount practise in Bury.

For almost two decade Andrea has been working with clients with emotional and psychological problems and during this time has developed a wealth of insight and experience.
Andrea runs a hypnotherapy training course at the centre aimed at people wanting to find out more about how the mind works or those who would like a change of career.