Successful holidays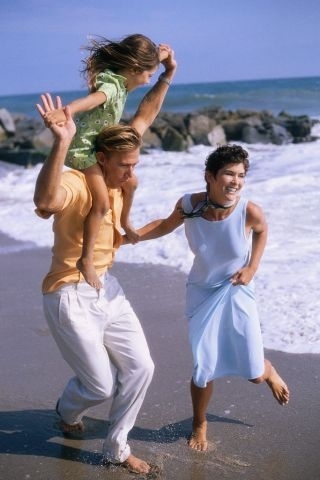 Often preparing for a holiday, packing, getting everything and everyone together can be so stressful that you feel like you need a holiday to recover.

It's not necessary to be like that. With a bit of careful planning and fore thought everyone can feel the benefit of a good break.

Something for everyone!
Good holidays start when you are deciding where to go and making sure that there is something for everyone is fundamental to a peaceful break. Travel agents come into their own here as they can often advise you of the resorts that are ideal for your needs. Alternatively a search on the interent will usually come up with some reviews of popular hotels and destination. Do the foot work and make sure.

Travel Problems
Once you have decided on your location and made all the relevant bookings either yourself or through an travel agent you can relax for a while until nearer the time ... unless you or someone in your party has travel fears of difficulties. The sooner you deal with these fears the better and hypnotherapy can be really successful and less invasive than knock out tablets. Click here for more details. After all your holiday starts once you have set the date and destination and part of the experience is looking forward to it.


Packing
If you have small family members get them involved with the packing and let them decide on some items that they can take with them but make sure you put a limit on it. Make it fun making a list of things to take and get them to help you pack. Their own little suitcase always goes down very well and will teach them to be selective about what they take..

Lists
Lists are essential reminders about the things you need to remember to pack and don't forget the tickets, passports, health insurance and other essential paperwork. Gather it all together and keep it in a pre-determined place i.e. handbag, tote bag etc so that you will always know where it is. Pack the cases early so that you are not rushing around at the last minute.

Travel
Again plan ahead. You might be able to remember how boring travel was for you as a child. If you want peaceful journeys then plan a range of activities for the various journeys. You know your children and what they like. It may be colouring, car spotting, planning the route to the holiday destination etc. or a hand held game, colouring book or reading book. Make sure you take bottles of water for each member of your travel group onto the plane as it is essential to keep hypdrated during plane travel and little children can easily feel the effects of dehydration and start to become troublsome because they are feeling uncomfortable.

Activities
On holiday all you might want to do is lounge around the pool until the evening but your children will not be happy with that. Plan in some family activites and day trips and discuss with them what is going to happen. Involve your partner too.

Two parents used to being at work all day and seeing the children for a few hours in the evening and at weekend often find it quite different to be with their family all day every day. It can cause friction and even arguments. It really is easier all round if each day you plan an activity that will engage the children and keep their interest ot enlist them into an organised activity. Most package holidays will have childrens clubs as part of the deal. If you would like to spend more time with your children then most destinations have family attractions nearby and planning that ahead can make it easier when the time comes, especially if you have found out about local transport or hired a car. The heat also makes little ones grumpy so make sure there's plenty of sun cream and plenty of shade.

Holiday Clubs
If you want a really easy holiday why not think about joining a holiday club. You could normally expect to have your holiday arrangements organised for you, you would expect to get the services of a concierge once you got there and you would know that there was a good standard in the accommodation and could expect similar whichever resort you visited. So for instance if you wanted a taxi to a restaurant or to hire a car either the concierge or reception would do that for you. You could ask recpetion in advance of your holiday to suggest attractions and activities and supply details for transport etc and even arrange a car hire for you. There are often organised trips from the resort.

You pay a lump sum for membership and then an annual management fee. You have the choice of around 300+ resorts all over the world including USA, tropial islands, India, Australia, South Africa, europe etc. - just decide where you want to go and all you pay is your travel costs.
Amost Free Holiday Offer
By special arrangement with Mind and Body we are able to offer you an almost free taster holiday to see the excellent value available to you. Four of you can go and the holiday will only cost £99, that's less than £25 each if you take 3 people with you! You pay for your own travel. You will sample all the benefits of membership and be given a guided tour of the resort and others in the area. You will stay in a self catering apartment that will have full facilities including a modern kitchen with well stocked kitchen equipment and extremely comfortable beds. It will be an appartment or villa type residence with lounge, bathroom and/or ensuite kitchen etc. We've been, we've done it and we guarantee there are no catches or pressurised sales techniques. They honestly do believe the product sells itself.

For more information please fill in your details here.