Yoga
.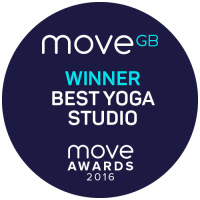 We are currently offering streamed classes on line only. Watch this space for developments. Our timetable
Barry Todd is a registered SYT (Senior Yoga Teacher) with Independent Yoga Network This accreditation
demonstrates excellent standards as set by Independent Yoga Network.
Our Teachers
Barry Todd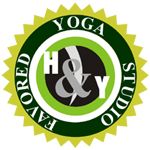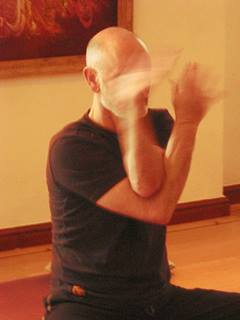 Are you interested in deepening your yoga practice?
Find out more here New course starting September

We enjoy a relaxed atmosphere with small classes - you will never find more than 15 in a class - so lots of individual attention if you want it.
The styles we currently offer are Hatha & Yin You will find a brief explanation of each here and even better, why not try each and see which suits you best best.
We have vacancies on most of our classes and you can come to the same class each week or choose classes to fit in with your life.

What to expect from your class
All our Yoga, classes with the exception of Yin, begin with a short period of relaxation followed by warm up poses. You can then expect a series of postures lying on the mat, standing, balance work and sitting. Breathing and using breathing in posture is included in all the classes. At the end of the class there will be a period of relaxation which might include yogic breathing techniques and various relaxation/meditation methods. Sometimes the end relaxation is extended to include guided relaxation and meditation techniques - usually that is indicated on the class description or included in the weeks programe as a special class.
The relaxation at the end of the class can be experienced in many ways. Those who find it difficult to relax may not benefit from it straight away. However, after you have been coming for a while it is usual to occasionally feel as though you have drifted off into a deep sleep, yet you are still aware of where you are. That is a sign that you are in a deep relaxation and very occasionally it may be that you have fallen asleep.
Not sure which class style is for you? For advice or to discuss email [email protected] or text 07926 030890.
Equipment -

no need to bring your own mats or blankets whilst you are trying it out, we have a supply in the studio, although you are welcome to bring your own if you prefer. If you are coming regularly you may choose to bring your own mat and build up some other equipment like bolsters, blocks etc. although this is not essential.. Some people prefer to use specialised yoga towels to cover the matsl.

What to Wear - nothing special - just loose fitting trousers and a comfortable T shirt will be fine. If you want to wear specialised yoga gear that's fine too.

Everyone is welcome to our classes and workshops whether they attend another class but want the extra practise at the weekend or are attending one of our classes during the holidays when their regular class is closed.

Attending our classes You do not have to attend the same class each week and can mix and match.