Yoga
.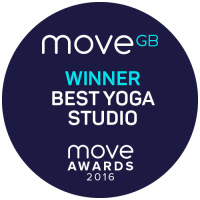 We are currently offering streamed classes on line only. Watch this space for developments. Our timetable
Barry Todd is a registered SYT (Senior Yoga Teacher) with Independent Yoga Network This accreditation
demonstrates excellent standards as set by Independent Yoga Network.
Our Teachers
Barry Todd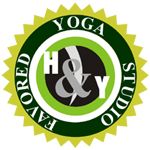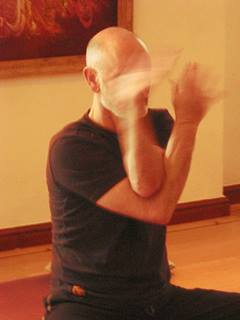 Are you interested in deepening your yoga practice?
Find out more here New course starting September

We enjoy a relaxed atmosphere with small classes - you will never find more than 15 in a class - so lots of individual attention if you want it.
The styles we currently offer are Hatha & Yin You will find a brief explanation of each here and even better, why not try each and see which suits you best best.
We have vacancies on most of our classes and you can come to the same class each week or choose classes to fit in with your life.

What to expect from your class
All our Yoga, classes with the exception of Yin, begin with a short period of relaxation followed by warm up poses. You can then expect a series of postures lying on the mat, standing, balance work and sitting. Breathing and using breathing in posture is included in all the classes. At the end of the class there will be a period of relaxation which might include yogic breathing techniques and various relaxation/meditation methods. Sometimes the end relaxation is extended to include guided relaxation and meditation techniques - usually that is indicated on the class description or included in the weeks programe as a special class.
The relaxation at the end of the class can be experienced in many ways. Those who find it difficult to relax may not benefit from it straight away. However, after you have been coming for a while it is usual to occasionally feel as though you have drifted off into a deep sleep, yet you are still aware of where you are. That is a sign that you are in a deep relaxation and very occasionally it may be that you have fallen asleep.
Not sure which class style is for you? For advice or to discuss email [email protected] or text 07926 030890.
Equipment -

no need to bring your own mats or blankets whilst you are trying it out, we have a supply in the studio, although you are welcome to bring your own if you prefer. If you are coming regularly you may choose to bring your own mat and build up some other equipment like bolsters, blocks etc. although this is not essential.. Some people prefer to use specialised yoga towels to cover the matsl.

What to Wear - nothing special - just loose fitting trousers and a comfortable T shirt will be fine. If you want to wear specialised yoga gear that's fine too.

Everyone is welcome to our classes and workshops whether they attend another class but want the extra practise at the weekend or are attending one of our classes during the holidays when their regular class is closed.

Attending our classes You do not have to attend the same class each week and can mix and match.
Booking your class
Most people find it is easiest is to book on line. Once registered, you can select which classes you want to attend and also cancel* your booked classes. Alternatively you can telephone and book on the day of the class you want.
Please read the T & C below and note specifically that classes booked can not be credited for refund if cancelled within 1 days prior to the class.*.
The cost is:
£8.50 for a one off class*
£35 for 5 classes to be used over a 6 week period*
£60 for 10 classes and these can be used over a 12 week period*
£70 for 10 classes to be used within 6 months*

* If you book a class and subsequently cancel for any reason that class still counts for your block unless you give 24 hours notice. You can attend any and as many classes as you wish providing you have the credit on your block. All payments are in advance and non-refundable. .
Please see terms and conditions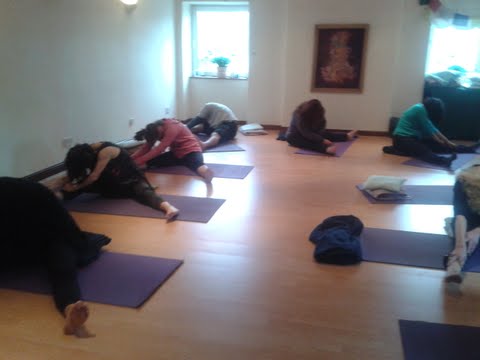 If you love Yoga and simply can't get enough of it we've got just the thing for you. As a member you pay a monthly subscription for unlimited classes each week. Here's the real news though. If you recommend a friend who also becomes a member you get £5 per month for as long as they are members. You can do this as many times as you like - so 8 friends would mean free classes for you. See below for more details about membership.
Pay Less than £3 per class
For those who regularly like to attend at least two classes per week, we have a great option. Pay £60 per month and come as many times as you like the only limit is your time (classes subject to availability)* So you could be attending 20+ classes per month!
**All Yoga class members (except drop ins) are entitled to a discount of 10% off any goods bought in the reception shop and at least 10% off most therapies that we have on offer including gift vouchers. This includes those making block payments.
Themed classes
Occasionaly we will put on a themed class on our regular class slot. You will find information about this on Facebook These are included in the membership options.
Special request classes
Restorative Yoga a very specific and personalised style of Yoga to deal with health and well being issues and good for those with limited energy or movement as well as more agile people wanting to develop a complete sense of well-being. These classes can also be by arrangement for an individual or small group and involve more support and individual attention from the teacher. Please enquire if you are interested in this class.
Yoga for Sports

Support

Subject to demand we also offer classes for Golf, runners, cyclists, swimmers, cricketers, gym workers. Some sports can lead to physical imbalance because of the repetitive movements involved. Yoga can help restore this imbalance. Offered at our studio or insitu. Please enquire if you are interested - offered to individuals or select groups.
We also offer Yoga to support specific groups i.e. weight loss, stress, anxiety. These classes are usually delivered on demand for groups.
Some styles are more suited to specific conditions for instance Yin is very helpful for those suffering from M.E. and anyone with low energy levels. If you would like to discuss this with the teacher then please ring or email. Tel 0161 764 1440 [email protected]
We have room for guest teachers and additional yoga teachers offering a contrasting discipline. Please contact us for details.
Download and print off a handy pocket sized yoga leaflet here
All offers and discounts below are not valid with any other offers.

Payment for your classes is required upon booking and booked classes subsequently cancelled or not attended are not subject to refund or credit. The exception is if you give 5 full days notice of cancellation your account will be creditted with that cancelled class. CANCELLING USING THE ON LINE SCHEDULER ONLY if you cancel a class giving 60 hours notice it will be treated as an early cancel.

Yoga blocks: A 10 week block expires 12 weeks after the first class and a 5 week block expires 6 weeks after the first class. All classes should be prebooked at least one week in advance. No credit or refund is given for cancellation or non attendance. Block are non-transferable. Bookings can be made up to 30minutues before the start of a class.
You can use your block to pay for a friend - just choose two or more spaces on the booking form.
10 classes to be used over 6 months. These classes can be used at any time provided they are used before the 6 months expiry date.

Monthly subscription to yoga classes : Unlimited class attendance. Classes are subject to availability and you need to book onto classes before attending. *We guarantee that at least two classes will be available per week and if we are unable to deliver we will refund £5 for each class that we did not deliver (up to a maximum of two per week). This refund is not class specific or subject to your availability.


Retreat: Deposit to secure your place is non refundable and forms a comitment to pay the balance by the due date. If you have to cancel we will try to find a replacement and will refund as much of your balance as possible according to how much discount we have to offer to sell your booking.
Privacy & Security Policy
Your personally identifiable information is kept secure. Only authorised colleagues and contractors (who have agreed to keep information secure and confidential) have access to this information. All emails and newsletters from our sites allow you to opt out of further mailings.
Mind and Body Therapies Ltd and Mind and Body Yoga Studio will never sell, trade, rent, exchange or otherwise share your personal information with any other person, company or organisation.
Feedback
I really enjoyed the class- please thank Barry for me -& I slept really well which is novel. Can't wait for next week.
I spent £1000+ and about 18 months at the chiropractic because I had a painful lower back. I was advised by her not to do Yoga. It didn't improve much and I decided to come try Yin Yoga instead and over a period my back was completely better and stayed better. It's over two years since I have been to Barrys class and I am now beginning to get some twinges that tell me it is coming back. I need to find a local Yoga class with a teacher like Barry, to get on top of it before it gets bad (I've moved from Bury) but just want to thank Barry and to say that it would have saved me a lot of money to just do Yoga in the first place. I think the chiropractic was right though in that some Yoga classes would have been bad for my back but Barry is very skilled and encourages you to be careful and self-aware. So if you have a bad back i hope this help you feel confident to join one of Barry's classes. Thanks Barry. (A. L.)

Thankyou - from Scotland - for the yin yoga Friday and the laughter workshop
Sunday. The "Inner Smile" seems to have settled in and is having a good
holistic effect! Hope to see you again sometime - best wishes Abi
I loved the Yin Yoga and the fantastic atmosphere in your studio