This is the first thing you will see as you step into the delightful and welcoming space that is us. We are a little hidden away from the main street. This makes a surprisingly quiet atmosphere despite the traffic.
Some more pictures of the entrance out secret herb garden follow: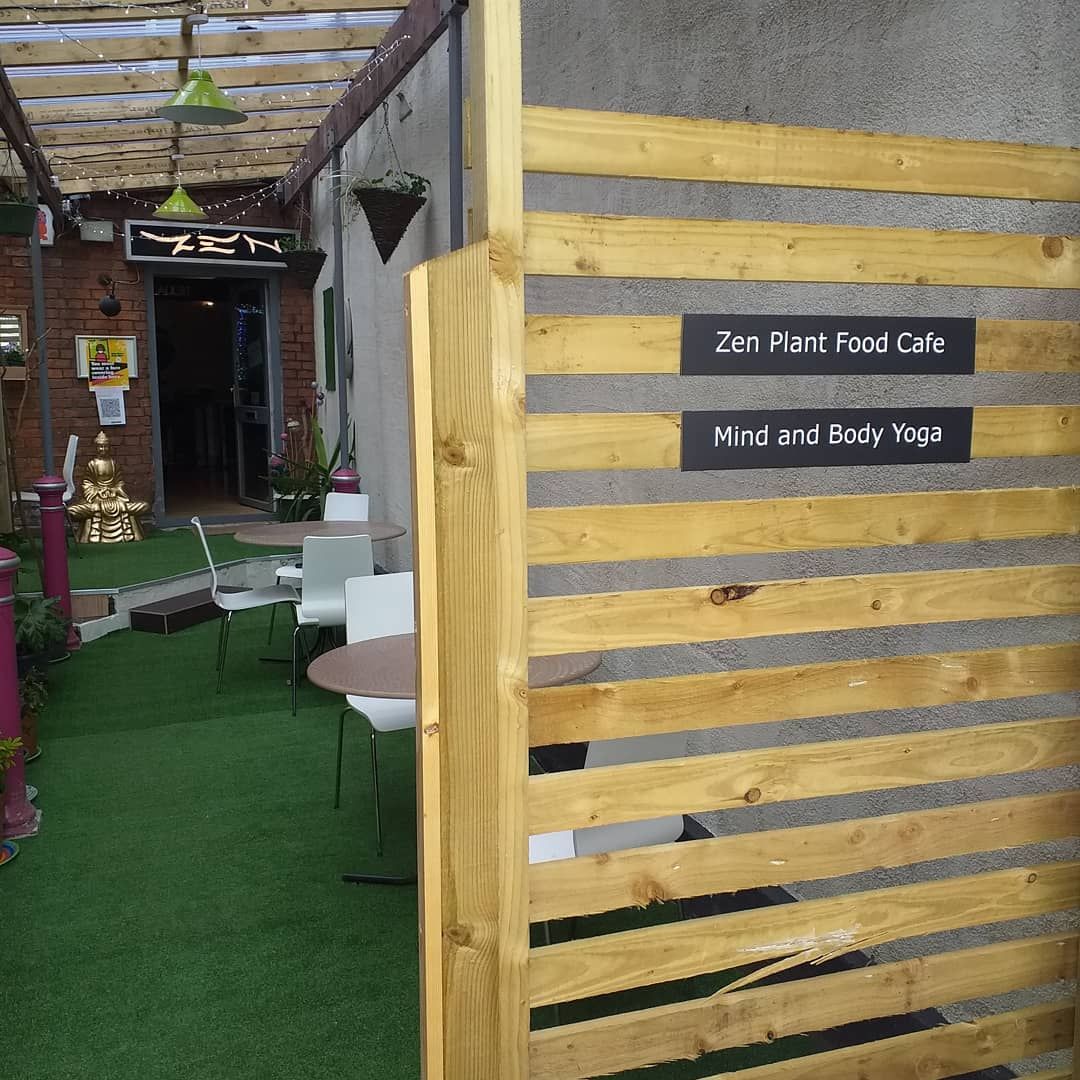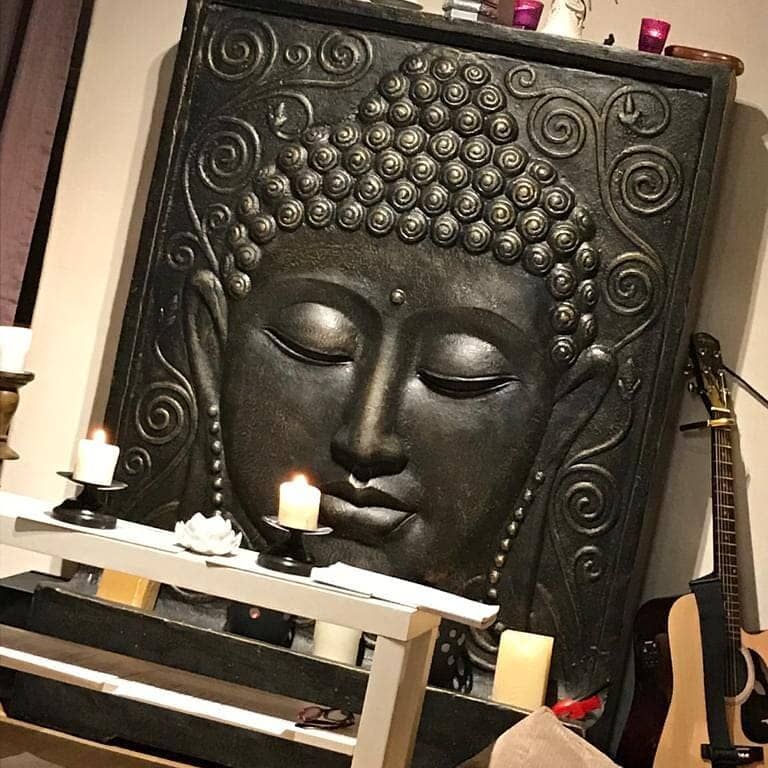 Well that's a photo-tour of outside and now for inside. The building is three stories high. On the ground floor is a self contained catering establishment that we use a lot for catering our various workshops and activities. The interior of Zen is impressive and cosy. With many original features and including a huge Buddha statue/fountain. In here we often have evening events like live music nights, meditation evenings, book readings, Candlelight evenings and more.
Our next journey of discovery takes us to the self contained two upper floors that house 3 therapy rooms and a yoga studio. The Yoga studio, workshop space and one therapy room being on the top floor and two remainder ones on the 1st floor. The whole building is quite obviously very old with exposed beams everywhere and we have done our best to maintain the quaintness of this fantastic feaature whist bringing some essential updates.