Where to find us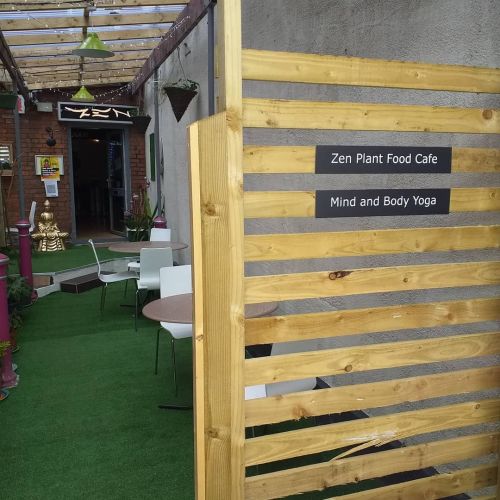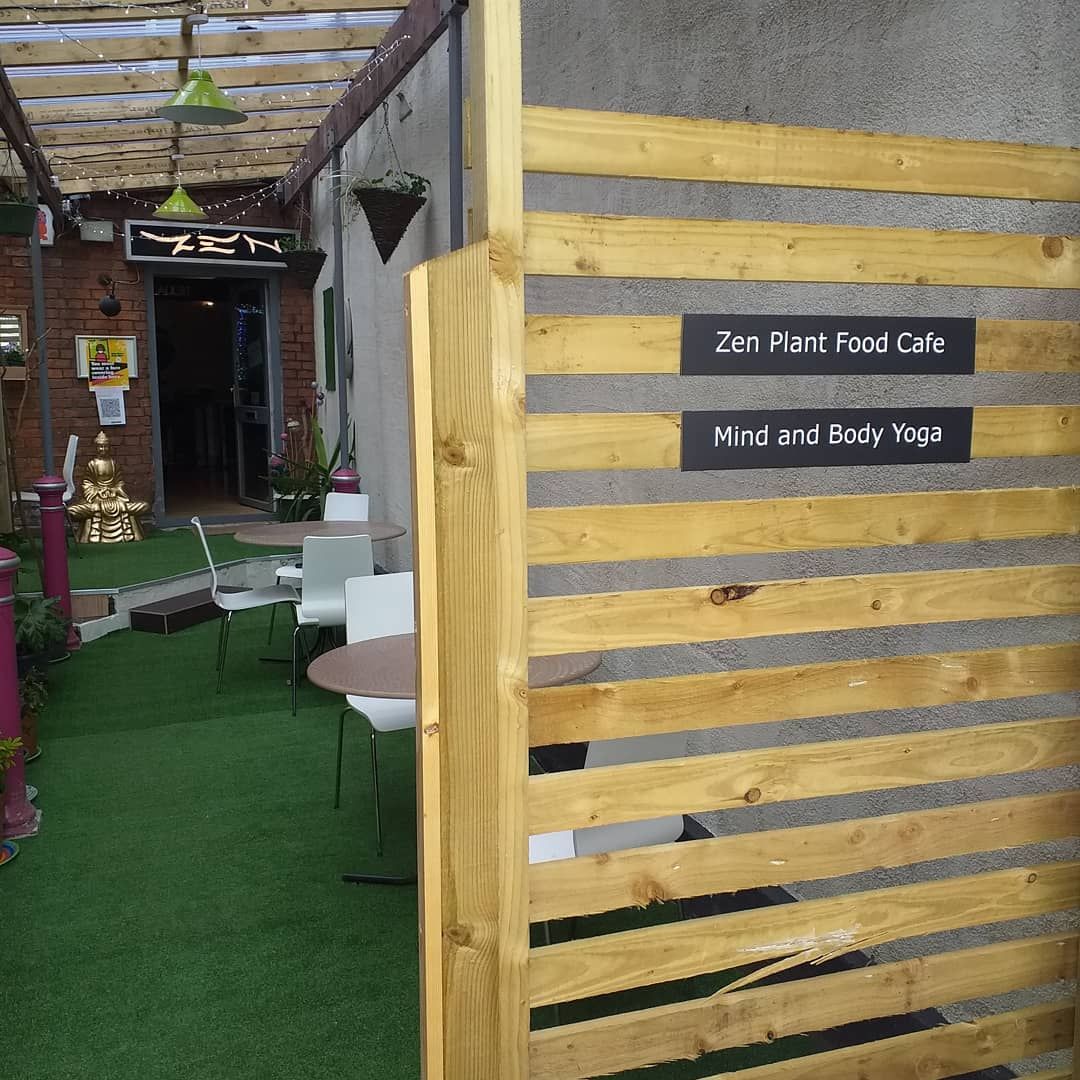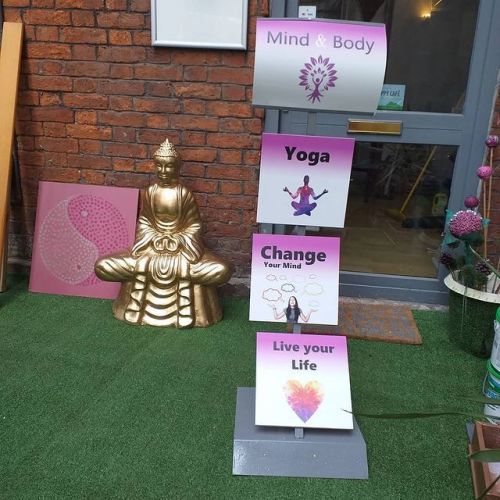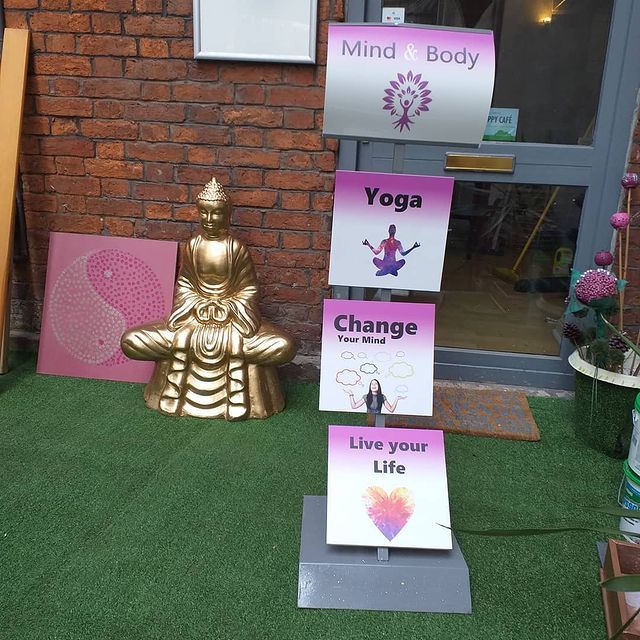 click here to join our mailing list
Please enlarge the map, to find Bolton Street. You will find us about 2/3rds up Bolton Street towards the town centre.

Directions to Mind & Body:
Driving:
From M62, M61, M6, M66 (M60)
Take Bury exit and turn at roundabout towards Bury. Continue along Rochdale Road towards Bury, there will be a park on the left.

You will pass a number of traffic lights. when you are approaching the new Rock shopping centre there are some lights signposted right for Bolton. You will also see a mulit storey car park with metal grills. Turn right here and follow the road through you will pass M & S on your left and the end of the Rock centre continue straight on to some more lights. You will see a big prefabricated blur building ahead of you and Wickes. At these lights turn left onto the dual carriageway. Pass a shopping complex with Tesco and Next etc on your right.

Turn left at the next possible lights and immediatately left again - signposted 'Town Centre'– that is Bolton Street. (You will see Inwood House on your left here, a new office block with blue window frames)
*If you are planning to be less than 2 hours you may be able to find on street metered parking, in which case you need to look for the Castle Leisure Centre and we are directly opposite, walk through the wrought iron gates to the left in the patio area. Make sure you put enough money into the meter as parking wardens are on the ball in the town centre. If you need longer check out the car parks on the map above. You will find us directly opposite the CAstle leisure Centre..
Parking is charged up to 6pm Sunday parking is £1 for all day on parking meters and most council owned car parks. See above for map including car parks.

From Bolton direction
Take the main road into Bury until you come to the dual carriage way with RRG on your right.
Take the left lane and when it splits take the right. Turn right and immediately turn left off the dual carriageway signposted Town Centre' and that is Bolton Street. Follow directions from* above.
From Manchester direction

Follow the main road into Bury. Near the centre you will come to a fork in the road separated by triangular shaped gardens and a white clock tower. Take the left fork. Turn left onto the dual carriageway but stay in the right lane. The lane forks and you need to take the right lane and turn right in front of a blue office building (Inwood House) which has a display of the time and temperature. You are now on Bolton street. Follow directions from*

Mind & Body Centre
52 Bolton Streeet
Bury
Opposite the Castle leisure Centre
0161 764 1440
By tram and bus:

The tram and bus stations are located ajacent to each other about 5 minutes walk away:

By tram:
Walk through the bus station and cut across the gardens. Cross the road and head towards the Corn Exchange (now a fish and chip shop) on the corner of broad street. This is a short street, go down and turn right at the end right into Silver Street. A few paces and you will come to a T junction - turn left onto Bolton Street. You will see The Wylde Pub and the Old White Lion. Pass East Lancashire railway and at some stage cross the road. As you walk down Bolton Street on the right you will come to a Dry Cleaners on teh corner (Allenco), we are on the right 3 shops down. You will need to walk through the tall wrought iron gates (which should be open) into the patio area and we are the big white door on the left. (see picture above)
The Old White Lion

Just a few doors up from us.
This is the cheapest B & B in the area and we have been told that it is comfortable and the food is good. It is not star rated. Please note it is a basic pub with a busy and noisy bar so until closing time I should imagine it would be 'lively'.
Castle Guest House
3 Star hotel with pool and gym etc. is located just of the Bury exit of the M66 and 5 mins drive for the Mind & Body Centre About a 20 minute walk and the best local hotel for facilities etc but they do have wedding parties on during the weekend and we have been told they can get quite disruptive sometimes.
3 star Premier Inn - Town Centre location 3 mins walk from the Mind & Body Centre.and less to the metro station brand new hotel with air conditioning, on site restaurant and within walking distance of a great choice of eating places.
Travel Lodge
The hotel is conveniently located near to J3 of M66, next door to The Paper Mill public house and restaurant. Other attractions in the immediate area are Megabowl, McDonald's, Pizza Hut, Asda Superstore and Fankie & Benny's restaurant. This is an out of town complex of eating places and Supermarkets so you would need a car. They have some good price deals.
The Travelodge is 2.5m from the picturesque market town centre of Bury, which is famous for its open-air market, which is open on Wednesday, Friday and Saturday and features local produce and traditional cuisine.
If you don't mind a 5 - 10 minuite walk you can park for free.
Foundary Street - If you enlarge the map and look along Rochdale Road you will see Foundary street marked as you approach the town centre. You will need to park on the other side of foundary St turning right off Rochdale Road as you are heading in. This is virtually along the side of the new 'Rock' Shopping complex. There are many roads along there where you will be able to park for free.
Peel Way - If you look on the may for Peel Way, a dual carriageway, you will see some street on the other side of it e.g. Moor Street, Hornby Street, there are several roads along that area and some are free parking although some have residents parking.
Castlecroft Road - just off Bolton Street. If you drive to the end of this road you can sometimes find spaces although it is well used. There are meters at the top end.