Barry Todd
Join our mailing list here

Barry Todd
Nutritional Coach and Therapist
Most people who turn to Nutritional Coaching are already on what they
think
is a healthy diet but a few simple changes over time with the help and support of their coach can often make a big difference to their: weight, cravings, energy, moods, recurring colds and viruses, IBS and digestive disorders, food intolerance and their body's ability to cope with chronic illness etc.
How does Nutritional Coaching work?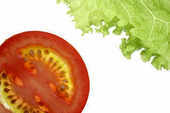 You simply provide me with some idea as to what you are eating in a typical week, then attend a one hour consultation when I will set you off with an initial strategy, then keep weekly contact with me for 30 days for regular reviews on how you are doing with ongoing guidance in case you go off track.
This easy approach gives you strategies on how to fine tune your own eating for the future.
You will start to understand exactly what the right foods are for you and just how they can help you gradually move closer to optimum health.
visit Barry's website
Nutrition4u.me.uk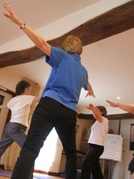 Barry also runs the Yoga Studio and teaches several classes per week at our centre and also teaches on location at gyms, spas and local businesses.
Barry runs our deepening yoga classes and runs a teaching qualification for those who would like to teqach yoga themselves.