Ellesmere Retreat May 2011
Posted on
We have just returned from a fantastic weekend at our first retreat in Ellesmere, Shropshire, We got excellent feedback without exception and from seasoned retreaters. What we liked most was getting to better know the Yogis who have been regularly coming to our classes, some for several years. Some people have never met as they attend different classes. It was also lovely to see how easy it was for everyone to integrate into the group. We were really impressed by the openess and friendliness of all participants.
On the first evening we took an orienteering stroll around the 10 acres of grounds which led us through woodland, kitchen and herb gardens, the sunken garden and the lawns.
Here are some of the pictures:
Yoga on the lawn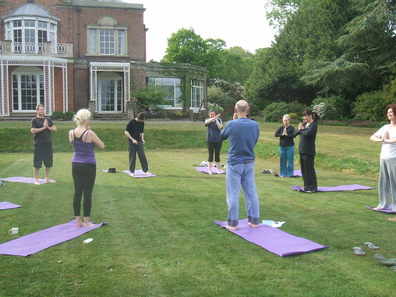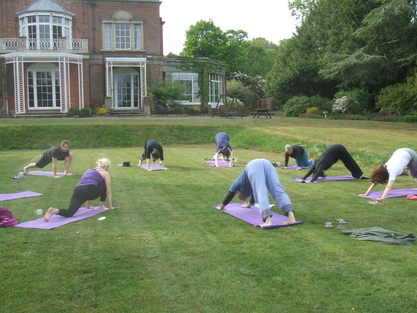 It was undescribably exhilerating to experience yoga on the lawn surrounded by a backdrop of nature.
Taking a break in the conservatory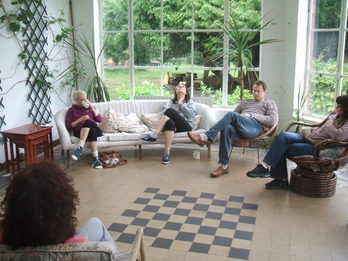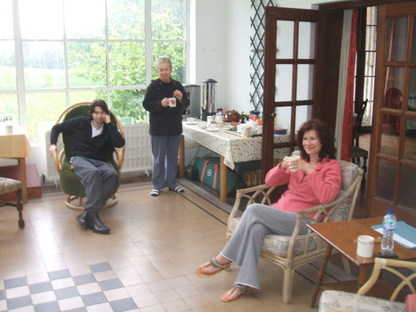 Casual breaks in the sunny conservatory with fantasic views over the grounds.
Walking the labyrinth.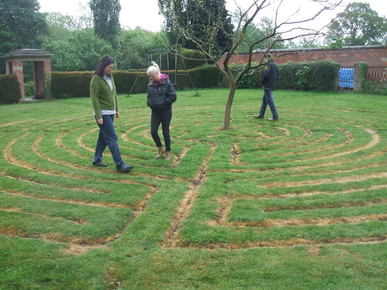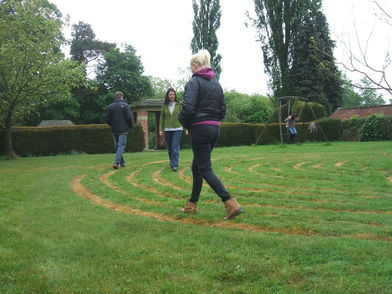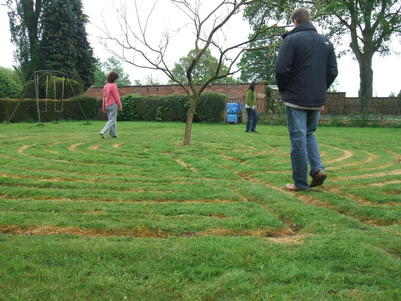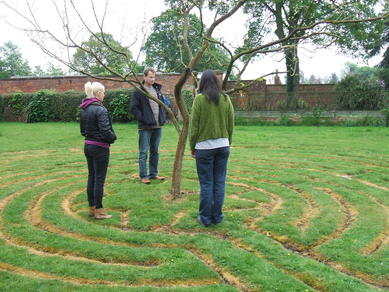 Walking the labyrith was inspiring for all those who tried it. You can even catch someone taking a swing while they wait their turn if you look closely.
Activities were almost continuous throughout the day and although people were encouraged to do their own thing most were up for the pre-breakfast yoga sessions and then joined in with all the planned activties throughout the weekend. There was lots of room for choices and some took advantage of this with individual sessions in addition to the group sessions.
We had coaching and hypnotherapy sessions in the library on the first floor (fantasic views from the bay window), nutrition groups in the lounge and our light bonding activity sessions in the lounge too.
Our laughter workshop was held on the old tennis court lawn, just next to the labyrinth and beyond that was the sunken garden where we intended to hold a meditation session but didn't manage to dodge the rain. The laughter workshop was a great stretch of the comfort zones leaving participants feeling empowered and liberated.
Yoga sessions were also held indoors and the Yin before bedtime ensured that everyone retired relaxed and ready for sleep.