What's Yoga got to do with men?
Posted on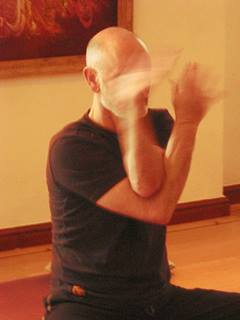 I have been a yoga teacher for about 15 years and in the early days most of the attendees were women. Well I might as well say, all the attendees were women. I can't really remember any men attending in the earlt 2000's. Then around 2010 there were a few men attending with wives and girlfriends mainly from curiosity or compulsion!
It's all strangely surprising when you consider that yoga all started with men, for men despite it's notionally being open to all humans. Still for many years it has appealed to women with men often seeing it as the soft option to exercise. Of course those who practice yoga know it is neither of those things. When you've tried some of the core postures you soon realize its not a soft option. Further more it's not strictly an "exercise". It is physical but with a different agenda.
Yoga is really about calming the aggitations of the mind through the body. As we know it's difficult to separate the body from the mind. Humans are somapsychic animals and yoga practice gives us the opportunity via a diverse range of postural positioning to work deeply with our muscles and soft tissue to release knots and tension so allowing us to deal better with pains and discomfort and provide a physical environment that allows us also to be mentally comfortable.
Even if you wish to avoid all the mental, emotional stuff of yoga there are physical bye products such as greater flexibility, toning and strength and more joint stability. This is great for sports people and sportsmen. Ryan Giggs the great Man United player swore it transformed his game and allowed him to avoid injury more and play into his 40's. There are also many other celebrities now turning to yoga both sports and none sports.
I said about avoiding the mental stuff and you can decide to do that but in reality your body won't let you. Over time regular yoga practice incorporating correct brathing and relaxation will naturally begin to quieten you down and bring greater calmness enabling you to see tensions and callenges coming earlier so you can deal with them and recovering from stress and emotional attacks more quickly.
In the last few years I've seen an increase in male attendance at classes. Just yesterday the majority of my students were men. Some come for physical reasons such as a compliment to their sport or sports injury recovery. Others to relieve stress from a pressurized job. Still others who are at a crossroads in their life and are seeking to engage better with their inner self - yoga can be "spiritual" but at the very least it is always self enquiring. The increase in male interest in yoga is great because it begins to signal that yoga is a beneficial practice for everyone and can only bring more harmony into the lives of both women and men.
Barry Todd (Yog Teacher/Trainer)